The Registered Nurses' Foundation of Ontario is governed by a Board of Directors that is made up of at least 10, and not more than 20 volunteers. At least half of the Directors must be Registered Nurses and members of the College of Nurses. The Foundation, and the nursing community at large, benefit from the contributions made by the board members as they provide oversight and leadership for all activities of the Foundation, including committee work, stewardship of donations, disbursement of funds, and determination of policies.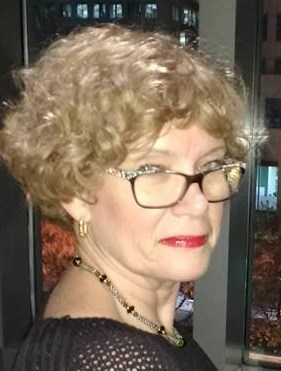 Margaret Blastorah, PhD
President of the Board
Margaret joined the Board of RNFOO in 2020, and is a member of Fund Development, Marketing, and Communications Committeeand the Finance Committee. At the Annual General Meeting in October 2021, Margaret was named President of the Board.
Margaret has enjoyed a long career in nursing education and leadership in hospital and academic settings. After retiring from her position as Assistant Professor and Director of the Master of Nursing Program at the Lawrence S. Bloomberg Faculty of Nursing in 2017, she continued to be involved in RNFOO as a judge for the annual awards program. She is very happy to be able to support nurses and nursing education as a member of the Board of Directors.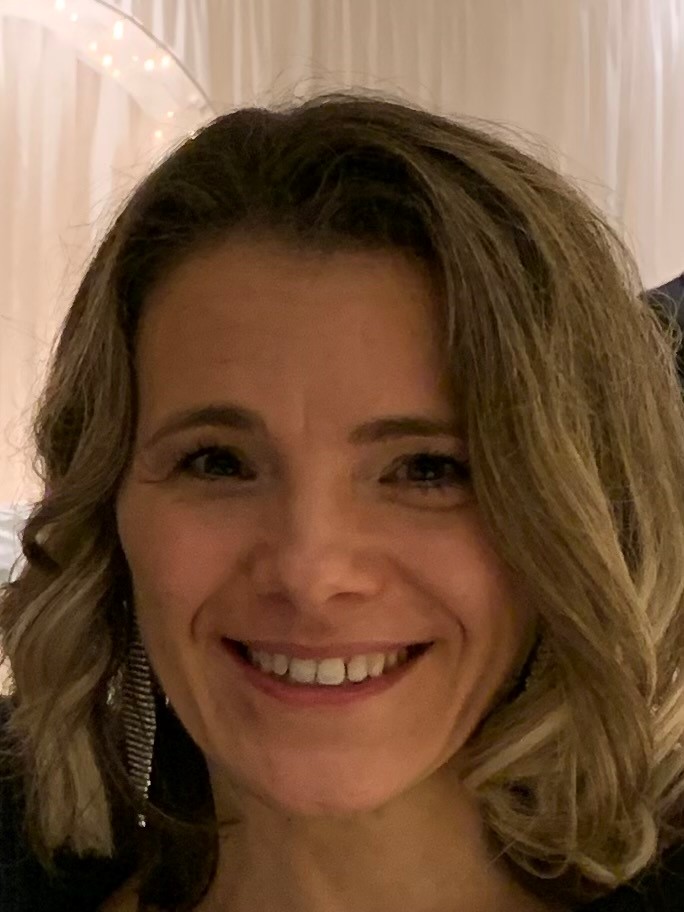 Erin Courtney, EdD, RN
Board Member
Erin is a full-time nursing professor at Lambton Collegein the Bachelor of Science in Nursing program. She has over 20 years' experience in public health, and her interests and research is related to vaccines and science communication.
She was excited to join RNFOO Board in 2022 to extend her passion and support for nursing students and the wonderful profession of nursing. Erin also serves on the Fund Development, Marketing, and Communications Committee.
Janet Montague, RN, BScN, MN
Board Member
Janet Montague is a Nursing Professor at Centennial College and currently serves as Coordinator for Year 3, Community Health Nursing Practice, in the Ryerson, Centennial, George Brown Collaborative Nursing Degree Program. Janet also works as a Peer Assessor with the College of Nurses of Ontario in the Quality Assurance department.
Janet has worked in other healthcare settings namely, Community Health, Acute/Chronic Care, Long Term Care and Project Management. Janet obtained her Nursing diploma from Centennial College, her BScN from Ryerson University and her Master's in Nursing from the University of Toronto. As an educator, Janet values cultural diversity, which enriches the classroom environment and the nursing profession. Janet is passionate about finding strategies that motivate and facilitate students' learning and understanding of the nursing profession. Janet has been involved with RNFOO since 2013 on the Gala Planning Committee and has also served on the Awards Review Committee since 2017. In 2018, Janet joined to the RNFOO Board of Directors and was appointed Chair of the Gala Planning Committee.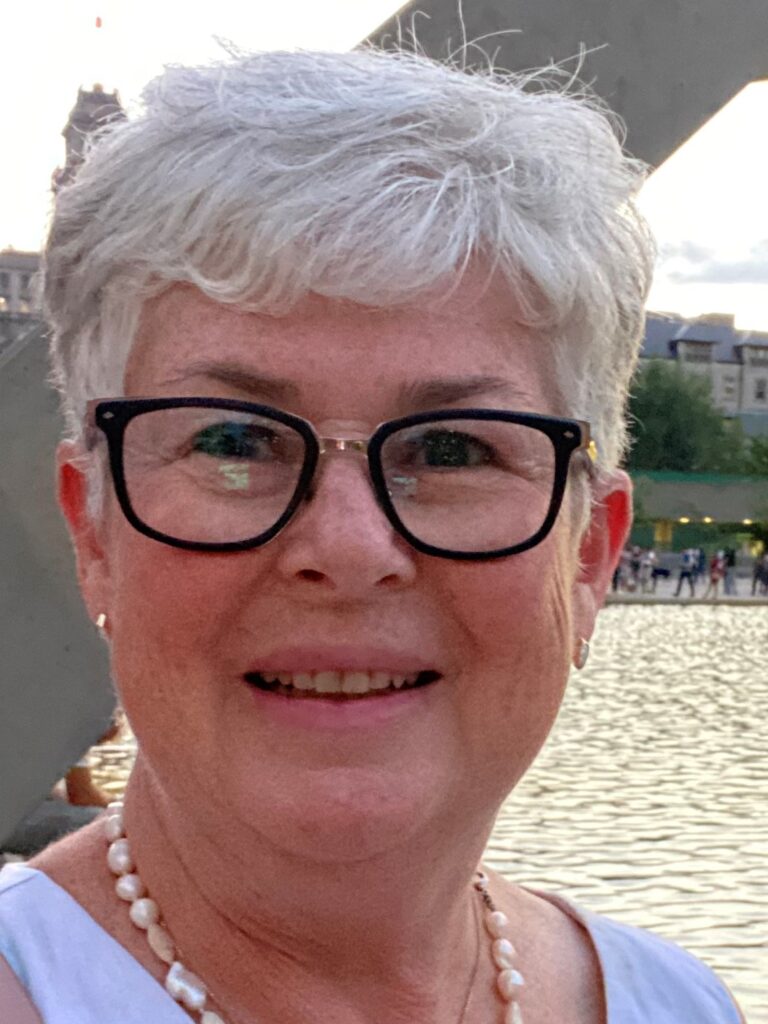 Janet Roberts, RN, BScN, MHS
Board Member
Janet Roberts is a Registered Nurse with over 40 years of experience in healthcare with a strong focus on clinical practice, strategic leadership and operational management. Janet's clinical expertise coupled with her management and leadership experience has given her extensive knowledge in the area of professional practice, clinical education, informatics, patient safety, and workplace health and safety. Janet is a former member of the Registered Nurses Association of Ontario (RNAO) Best Practice Guidelines (BPG) Project Advisory Committee and the Health and Safety BPG Panel.
Janet held a variety of nursing and patient care leadership positions in the acute care environment including Chief Nurse Executive at a community hospital. For several years she worked as a consultant assisting organizations with the adoption and implementation of technology to support clinical practice. Throughout her career, Janet worked closely with nursing and other frontline clinical staff. She has been a strong supporter of RNFOO, supporting education opportunities for nurses and is thrilled to join the RNFOO Board of Directors.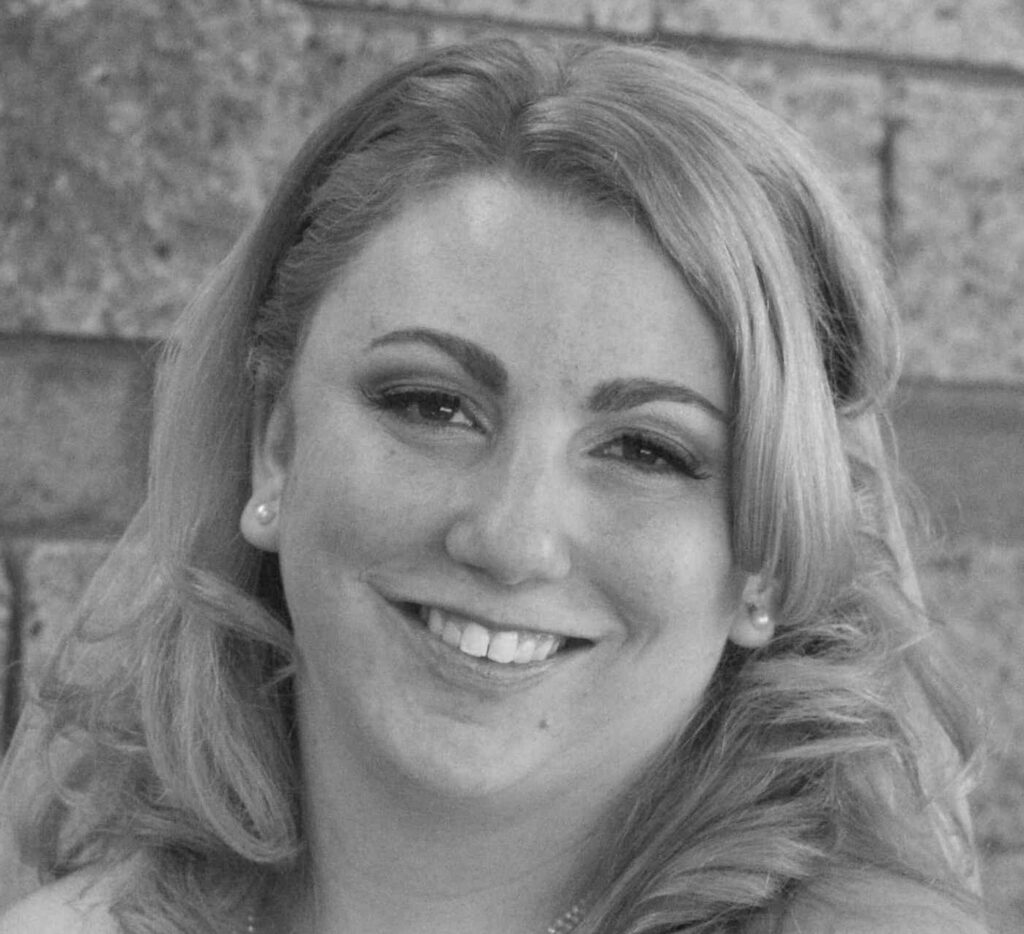 Krista Kamstra-Cooper, RN, BScN, MN, CRN(c)
Board Member
Krista is a professor in the Ryerson University/Centennial College/George Brown College Collaborative Bachelor of Science in Nursing program, and serves as a coordinator of year one students at Centennial College. Joining the RNFOO board in 2017, Krista has served on the RNFOO Gala Planning Committee and the Fund Development, Marketing and Communication Committee.
Krista has worked in pediatric and rehabilitation nursing and has obtained her Rehabilitation Nursing Certification. She has her BScN degree from Ryerson University and MN (Leadership in Health Policy and Education). Krista was also President of the Lambda Pi-at-Large Sigma Theta Tau Chapter from 2014-2016.
On a personal note, Krista enjoys painting, reading and spending time with her family and friends.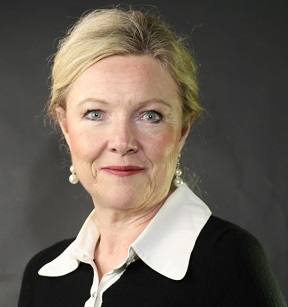 Leslie Graham, RN, MN, PhD(c), CNCC, CHSE, CCSNE
Board Member
Leslie Graham is coordinator of the RPN to BScN Bridging Program, and professor, nursing/adjunct professor at Ontario Tech University–Durham College (OT-DC) Collaborative Nursing Program. Currently a doctoral student at the University ofWestern Ontario, where her research interests
involvefaculty development for simulation-based learning in nursing education. Professor Graham elevates simulation as pedagogy through national and international presentations and publications. Being a passionate educator, Professor Graham has received several awards in recognition of excellence in nursing education. As result of early work in simulation-based education, she was the recipient of the American Journal of Nursing Book of the Year.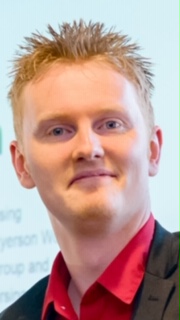 Logan Tullett
Board Member
Logan received his first degree in Kinesiology from York University and is a graduate of the Ryerson, Centennial, George Brown Collaborative Nursing Program. He is currently working as a Public Health Nurse with the Timiskaming Health Unit and is overseeing healthy initiatives at 8 schools across Kirkland Lake and Englehart.
Over the coming years of his career he hopes to expand his upstream nursing perspective into more areas of school health, immunization and vaccine promotion, harm reduction, homelessness, and smoking/vaping prevention.
Logan is going into his second year with the RNFOO as a Gala Committee member and as a board member he is hoping to motivate more students to work towards scholarship opportunities with RNFOO through relationship building in communities across Ontario. Logan's nursing philosophy stems from the belief that every person deserves dignity and respect and addressing one's own biases and judgements is a major catalyst from professional and personal growth.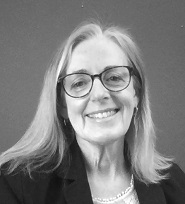 Lynne Hughes Marsh, NP, MScN
Board Member
Lynne Hughes Marsh is a Nurse Practitioner and holds an appointment with the Arthur Labatt Family School of Nursing, Western University as a member of the full-time teaching faculty in both the undergraduate and graduate programs.
Joining RNFOO in 2018, Lynne has served on the Awards & Scholarship Committee. Her clinical background includes both Community Health and Acute Care. Lynne graduated from the BScN and PHC Nurse Practitioner programs at Western University and obtained her MScN at the University of Windsor. Recognizing the important work of RNFOO, Lynne values the opportunities it provides to support nurses in their education, their ongoing spirit of inquiry, and in achieving their potential.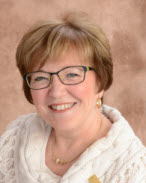 Marianne Cochrane, RN, MHSc(N)
Board Member
Marianne was a member of the faculty at Durham College 2003 to 2019, where she taught in the Collaborative BScN Program with University of Ontario Institute of Technology in Oshawa.Her specific nursing interests are in Maternity and Ethics. She held positions of Year Four Coordinator, Clinical/Resource Nurse, Program Leader, and Clinical Leader.
In addition to serving on the RNFOO Board of Directors since 2011, Marianne has also held positions of Vice-President for Awards and Scholarships, Chair of the Awards and Scholarships Committee, and Co-Chair of the Infection Control Awards Review Committee. She has also been active in the RNAO Board, with particular connection to the RNAO Interest Groups. Through part-time positions, Marianne continues her commitment to mentoring students as they develop themselves as critical thinkers and caring nurses.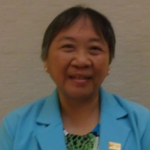 May Tao, RN, MN
Board Member
May is a Health Promotion Specialist and Project Coordinator for the RNAO Best Practice Spotlight Organization Initiative at Toronto Public Health. Her interest is in evidence-informed practice, knowledge translation, and guidelines implementation. She has been participated in the RNAO Advanced Clinical Practice Fellowship building on leadership knowledge and skills.
May is an executive member of the RNAO Toronto East Chapter, Board of Director of the Community Health Nurses Initiative Interest Group, and member of the Sigma Theta Tau International Honour Society of Nursing. Her vision is to empower nurses in reaching their potential, cultivating excellence in nursing knowledge and practice, and shaping healthy public policy.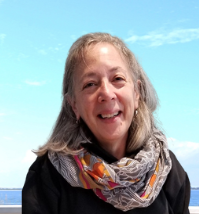 Rhonda Seidman Carlson, RN, MN
Board Member
Rhonda Seidman Carlson has been a nurse for 49 years. Her career has spanned two provinces; has worked in acute care, long term care, intensive care, community care and mental health support. She is a CEGEP nursing grad from Quebec, has a BA Community Nursing from Concordia university and a Masters of Nursing from the University of Toronto.
She has held numerous positions in her career and while retired from full time work, is still actively involved in her profession. She is a long time member of RNAO and a past president of that organization. She is proud to be serving on the RNFOO board of directors.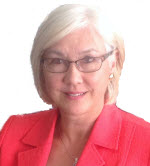 Annette Weeres, RN BScN MN
Ex-officio
Annette is Director of Professional Practice at WeRPN – the Registered Practical Nurses Association of Ontario. Annette has over 35 years of nursing experience. A graduate from a diploma RN program in British Columbia, she completed her BScN at Ryerson University and MN at the University of Toronto.
Annette's health care experiences range from acute care to northern outpost nursing with roles in clinical practice, leadership and education. She is strong supporter of professional development, an advocate for nurses' access to continuing education and incorporating evidence into practice, all important focuses of her role at RPNAO.